"Maulbronn/Stromberg Monastery Landscape" section of the European Cistercian Trail officially opened!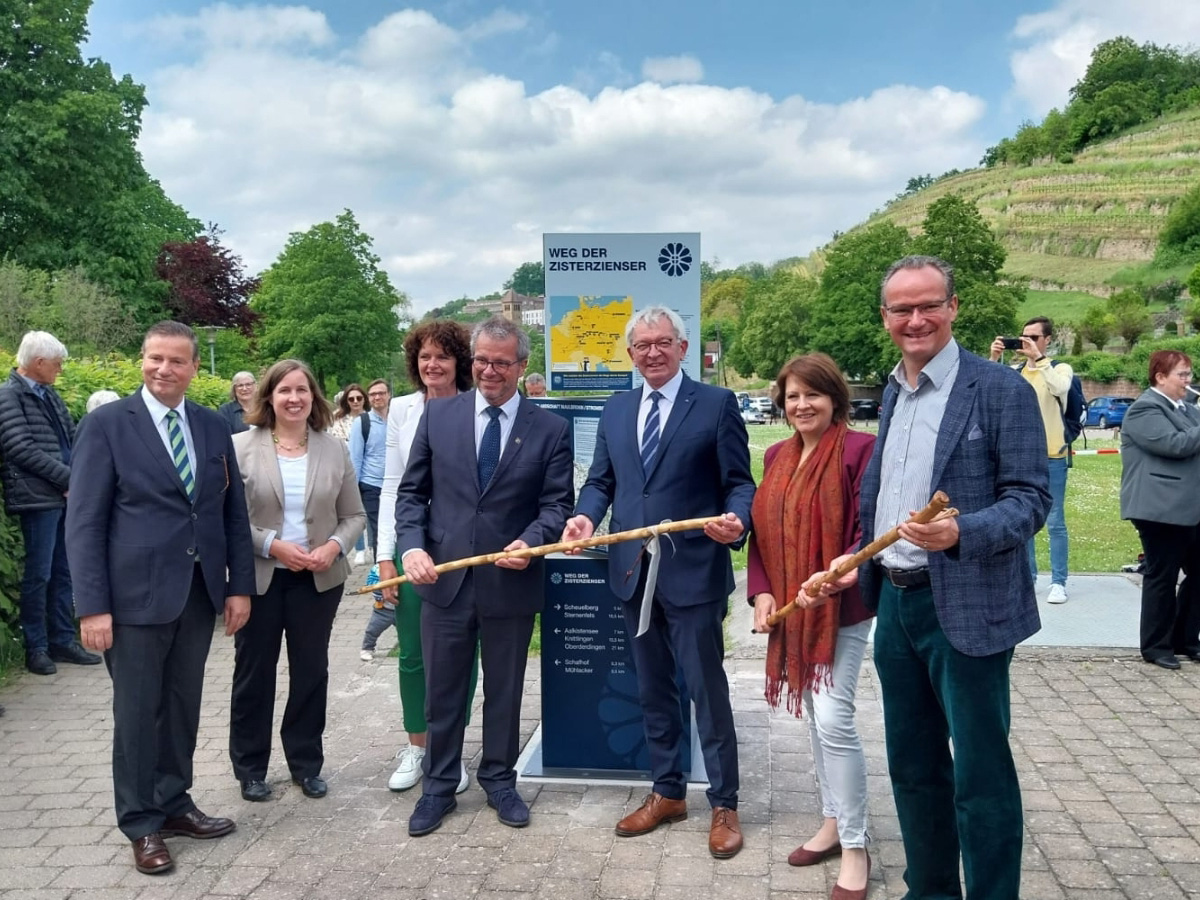 The opening ceremony of the "Cistercian Trail" in the "Maulbronn/Stromberg Monastery Landscape" section on 20. and 21 May 2023, nature park employee and project coordinator Amelie Baur worked with regional and national partners to develop a colorful bouquet of program items. True to the Cistercian motto: Porta patet, cor magis – the door is open, even more so the heart!
The Maulbronn/Stromberg section of the new European long-distance hiking trail "Cistercian Way" was officially opened on Saturday, May 20, with guests from the region and from the partner sites of the Cisterscapes project with a church service, the ceremonial unveiling of an information portal, a small reception and guided tours of Maulbronn Monastery and the surrounding area.
A hike along the new trail from Maulbronn to the nature park market in the Oberderdinger Amthof and the market with its more than 30 regional vendors – heirs, if you will, to the work of the Cistercians – was a worthy conclusion to the program for the opening of the hiking trail section.